At Alexandra Street Dental in Sydney River, we believe that regular dentist checkups and preventive hygiene are important for good overall health.
---
The dental hygienists at Alexandra Street Dental provide you and your families with routine cleanings to help maintain your oral health.
We recommend that you visit your hygienist once every six months. Our dental hygienists will teach you how to properly brush and floss your teeth at home to make sure that you have all the tools you need to keep your mouth healthy.
When you come in for your hygiene appointment, your dental health team will also provide you with diagnostic services. These include oral examinations, X-rays and oral cancer screenings.
After your dentist has reviewed the status of your oral health, he or she will review your recommended customized treatment plan.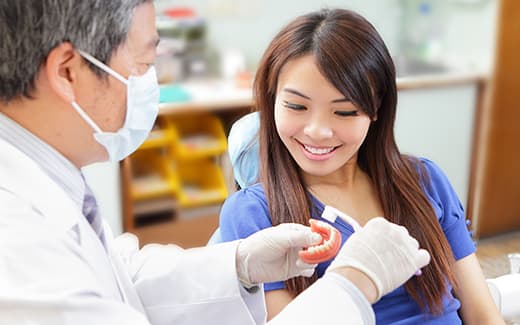 ---
Book an appointment today with Alexandra Street Dental.
We're open from 8am to 5pm Monday-Thursday.